OVER HALF A CENTURY OF HISTORY
The origin of the company dates back to 1967, when Sanchioni Dorino and Berardi Ernesto founded the company combining craftsmanship and entrepreneurial intuition. Tradition and craftsmanship are still the fundamental elements and the heart of every creation of the company. In an international market that is tied to the local one, the continuous desire to get involved characterizes Saber today, which, with the contribution and support of the children of the historic owners, is a company that boasts industrial production, creativity, and winning design.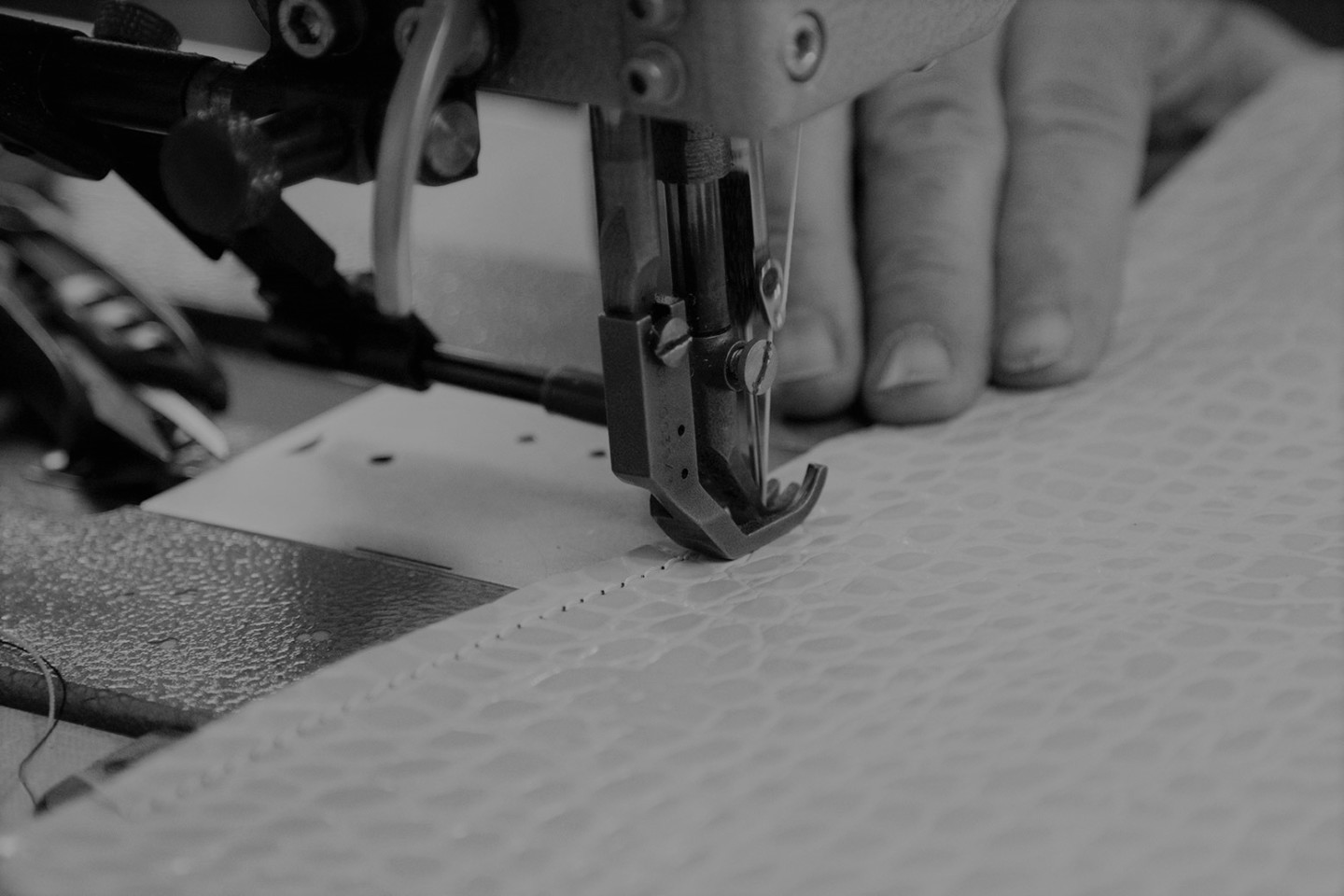 CRAFTSMANSHIP: RAW MINERALS TRANSFORMED INTO REFINED DIAMONDS
Saber selects high quality materials and wood essences. Our collections are dedicated to luxury. Wood, leather and marble are carefully chosen to make each product unique.
The craftsmanship of each process gives uniqueness to the furniture and accessories. Our craftsmen are highly specialized in every type of furniture manufacturing, and they give life to our design projects with skill and precision. The furniture can be made of lacquered wood or wood essence, or can be upholstered in handcrafted leather. The metal details are made shiny by the electroplating finish that gives them prestige and brilliance.

ITALIAN DESIGN, THIS IS OUR STYLE.
The original lines of the Jewels brand are the result of an accurate research of combinations between art and design. A style that links traditional craftsmanship and constantly innovative design. Trends tend to fade as quickly as they have exploded, while our ability is to create luxury products that are always up-to-date and destined to last.
The careful selection of materials and the careful search for aesthetic quality always give our products an added value that differentiates them from the competitors. The study of lines, the refinement and the passion for work: these are the foundations that lead us to create refined and harmonious environments. A dream to live every day.